Top 5 Android App Development Trends In 2021
As an Android App Development company in Toronto, we understand that when it comes to choosing what technologies to use in your Android app development project, whether you're doing it yourself or hiring a mobile app developer. We've identified the top 5 Android app development trends in 2021 that will affect all businesses across the globe, no matter how big or small their company is. The following trends can help you stay ahead of the curve and develop successful Android apps that will increase your revenue stream in the years to come.
Top 5 Android App Development Trends To Boost Your Business in 2021
We have heard about how successful apps are in impacting people's lives. Millions of users download apps every day and spend most of their time on their mobile phones. Technology has come a long way since it was first introduced, with all kinds of devices available today that we had never imagined would be possible only a few years ago. Apps for mobile devices were relatively slow to take off when they were first launched, but today they are used by almost everyone and anyone who has internet access can download them easily, no matter where they live or what kind of device they have. What follows is a list of 5 trends that should be prevalent in app development over the next 2 years:
Instant Apps
A user interface trend sweeping Android app development will be instant apps. Google's Instant Apps is a way for users to run small portions of an app right from their mobile browser, meaning they don't have to download or install anything if they only want to use a piece of your app. This feature is particularly valuable for brands that deal with sensitive user data since they don't have to worry about handing over private information during installation.
Google's Flutter
Flutter is Google's new cross-platform mobile development framework that helps you create native apps for iOS and Android from a single codebase. The framework focuses on fast development, tools for app scaling across different screen sizes, and ease of use. Flutter is the future of Android app development. Because of its features and flexibility, most android developers will switch to flutter in 2021.
Beacon Technology
Twenty years from now, beacon technology will be as common as Wi-Fi is today. Retailers are only beginning to explore what it can do for their brands and their customers, but it's safe to say that they will continue to innovate with other technologies like VR/AR and artificial intelligence to enhance retail experiences. If you want your retail brand to thrive by 2021, begin developing with beacon technology today.
Artificial Intelligence
Google, Apple, and Amazon are all entering (or have entered) into an AI arms race to put personal assistants like Siri and Alexa everywhere. Because of that competition, consumers will have greater access to affordable AI tools than ever before. That means mobile app developers will soon be able to create intelligent apps that act as companions for you or your customers. You can think of these apps as chatbots with brains—and they'll help drive much of Android app development over the next five years.
Chatbots
For many consumers, messaging is a natural medium for communication—especially younger ones. As such, businesses are trying to create chatbots that give users access to customer service through text or voice. It's a quick way to respond to questions and requests without taking up time on your end. And it makes users feel heard and attended to when they're waiting in line for help. While these aren't yet mainstream, if current trends hold (and our gut says they will), you can expect chatbots to be one of the top android app development trends for 2021.
Hire An Android App Developer In Toronto
Hire the best Android Mobile App Developers in Toronto, ON. Get in touch with Weisetech and we'll share the latest ideas, trends, and innovations every year leading to a major shift in the technology world. We can say that Android will move towards a flawless experience to deliver to the user's demands. Let's discuss your app development idea? Weisetech has an experienced mobile app developer who will guide you from designing ideas to launch a digital business successfully.
To Conclude,
Innovations, new ideas, and trends that suggest changes come with every year. Nowadays, Everyone needs unique things in business and projects. Hire a top Android app developer in Oshawa Ontario who can see your vision and translate it into code. Weisetech understands the ever-changing technology and successfully keeps up with it. We give our seamless experience to meet customer requirements. Let's connect for building an Android app that will undoubtedly help increase the ROI for your company.
Get In Touch With
Us
We'd love to see how we can help with your needs!
Get in touch with us via live chat, phone or email.
Live Chat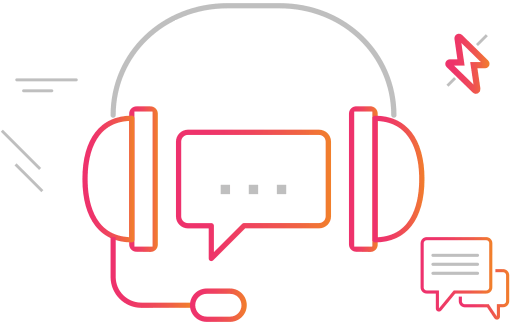 Phone
Email
Looking for a solution? We'd love to help!
Start a conversation with us today!
Contact Us!!