The Ultimate Step-by-Step Guide to Developing Your Ideal Mobile Application
In today's world driven rapidly by technology, the mobile market is constantly advancing with giant strides, generating hundreds of billions in revenue worldwide. As a result, mobile marketing strategies are becoming more competitive than ever. Making a successfully functioning and running app requires a lot of effort put into the development of the app.
To ensure the visibility of apps in such a fast-paced and overwhelmed scenario, app makers need to be very specific about the method being followed for Android Application Development Company In Toronto For developing a successful mobile application, one needs to follow a very methodical approach to the mobile app development life cycle.
When you get the idea to make a mobile app, there is a multitude of questions that come to mind. We are here to answer those questions for you. Irrespective of the scope and size of your project, undertaking this process will make your mobile app development initiative a success. We have summarized important steps to create a successful mobile app to help you out in your venture.
Explore our brief but comprehensive guide on how to get from A to Z in mobile application development and make your project a success!
1. Ideation and Goal
You must clearly define the purpose and mission of your app. Ask yourself questions, so you know you're not marrying into the wrong idea. Specify your idea and minimum viable product (MVP). Discuss the objective of the app, your target audience, the app USP, investment, competitor analysis, and app marketing. These answers help you allocate the right amount of resources from the beginning. Defining a clear goal for the app will start your development strategy in the right direction and help you get to the finish line faster.
2. Sketching
Make your application idea clear to all those involved in the process. This will allow you to lay your foundations for a future interface, and help your developer understand your expectations. Visually conceptualize the main features, app layout, and structure that you want to pursue. Wireframing is also a good option.
3. Research
There are more than 1 million applications available in the market for iOS and Android. Research is important to understand how your idea will be perceived, accepted in the market, and give you returns. The market research also allows you to understand your competition as well as customers, get design inspiration and make sure that your idea hasn't been used before. You should know the technical resources that will be required for your app too. Another key aspect is researching the marketing and monetization opportunities for your app.
4. Planning and Strategy
The next phase of the mobile app development process is defining the strategy and plan of action for evolving your idea into a successful app. Identify your target users, find investors, find a marketing team, select a developer, establish the goals and objectives of the app, organize your research, arrange for technological resources required, define use cases, and determine detailed functional requirements. Your strategy and planning for execution help focus your vision on a clear picture of your app idea.
5. Wireframe and Design
The aim of an app's design is to deliver immaculate and smooth user experiences with a polished look. The success of a mobile app is determined based on how well users are adopting and benefiting from all its features. Wireframing is the process of creating a mock-up or prototype of your app, that is normally created by UX designers as a template for graphic designers to add the graphic elements. Meanwhile, you should also create a storyboard for your app and decide on a marketing strategy so it lines up with the design of the app. This phase will work as a template, reduce the overall cost of the project, clear visualization of what every element and screen will do, protect you from unwanted surprises and miscommunication and you can also begin testing with your target audience.
6. Development
If your mobile app design passes the test of usability, we move on to give your app a proper structure. This phase covers the coding and programming part along with the actual realization of your application. Development is usually done in stages, which incorporate establishing the appropriate development environment, developing different parts of the code, preliminary testing, creating the mobile application that can be installed, etc. Integrating an analytics engine into your app during this phase is critical. Usually, there are three components of a typical mobile app: back-end/server technology, APIs, and the app front-end. You can expect your developer to provide interim builds that you will be able to run on your device itself.
7. Testing and Improvisation
Ideally, testing occurs in parallel to the development stage. Running a code review process during development helps in making sure that there are no major bugs left at the end to solve. Ensure that you work out any major bugs or oversights as early as possible; and run tests in all functionalities and components of your app. (User experience, functional, app, security, device, platform, performance testings, etc.) Performing thorough quality assurance (QA) testing during the mobile app development process makes applications stable, usable, and secure.
Your app is now ready to be launched. It is safe to launch a beta version for trial purposes initially. This goes for a review and approval process in the App stores. After approval, your app will be launched. After launching your mobile app, the next and crucial step is marketing it, which is considered in the post-launch activity phase. After your app becomes available in the app stores, monitor its usage through mobile analytics platforms and track Key Performance Indicators (KPIs) for measuring your app's success. Frequently check crash reports or other user-reported issues. Encourage users to provide your company with feedback and suggestions for your app.
App development is a continuous and ongoing process that will continue after the initial launch as well. Weisetech Developers have been a leading mobile app development company in Toronto and Ahmedabad, here to help you with all your mobile app developments needs.
Get In Touch With
Us
We'd love to see how we can help with your needs!
Get in touch with us via live chat, phone or email.
Live Chat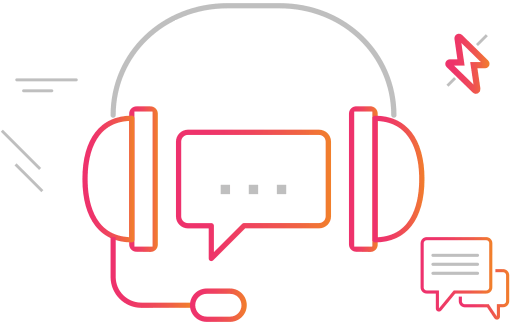 Phone
Email
Looking for a solution? We'd love to help!
Start a conversation with us today!
Contact Us!!