Quick Steps On How To Setup And Use Microsoft Clarity On Your Website 2022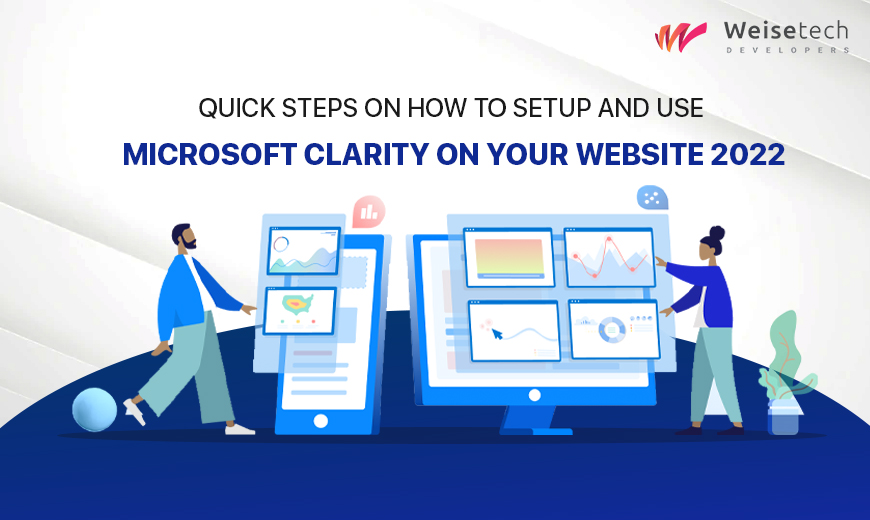 Microsoft Clarity is a tool designed to help you to better understand your users. That is; how they interact with your website. It is a psychosocial analytics tool that complements Google Analytics and provides a deeper user insight into the performances and engagements on your website. With Microsoft Clarity, you can monitor the performance of your website with thousands of users without necessarily affecting the time it takes the page to load. It also helps you to identify potential clients and their interactions on your website.
Weisetech Developers
, a
Magento Development Company in Toronto
has identified the need for know-how on how to set up and use Microsoft Clarity on your website for better optimization. Here, we have provided easy steps that will help you set up and use Microsoft Clarity to improve your website's user experience.
Know More:
Latest Magento Extensions & Services Updates In 2022
Steps To Setting Up Microsoft Clarity On Your Website
Visit: Microsoft Clarity official site to sign up on Clarity for free. You will be provided with three methods for signing in. Use any of the log in options provided. Preferably, use 'Sign into Google', using your Gmail account.
Confirm your account based on the account you used to sign in. For example, if you used your Gmail account, you will be confirming your email account. You have successfully signed up with Clarity.
The next step is to add a 'website'. Here, your website is referred to as a project and you can add up as many websites as possible for each domain.
To add a project, click on the 'Add New Project' button on the top right corner of the screen. Enter your name (what you want to call the project),  and the website's URL. You will be asked to choose the category to which your website belongs.
When this is completed, you are done adding your website to Clarity. You will then be directed to your project window.
How To Add Microsoft Tracking Code To Your Website
Now that you are done setting up your account, you need to generate and add your Microsoft Tracking Code unique to your website. Here are the steps you need to get your tracking code:
First, click on the 'Settings' tab on the top right side of your screen.
The second click will be on the 'Setup' tab which is on the left upside of the screen.
You should use Google Tag Manager to create your tracking code. This involves installing your tracking code on a third-party platform. However, if you choose the 'each platform' from the initial setup tab, Microsoft will provide you with a set of detailed instructions.
Copy the Clarity code and paste it into the <head> tab of your website.
Note:
If a third party created your website, copy the code and ask them to add the Microsoft Clarity tracking code in the
<head>
tab of your website.
To check if you successfully added your tracking code, rest for about an hour and check your recordings or heatmaps to see if your data has been uploaded.
How To Integrate Google Analytics Into Clarity
Choose a project
Click on the settings tab,  go to 'Setup' and click on 'Get started' under your Google Analytics integration.
You will be automatically directed to Google to sign in using any account of your choice from the provided options. Preferably, you should use your email account.
Note:
If you haven't signed up with Google Analytics, you'll be asked to sign up.
A dialogue box will be displayed. Select the website you would want clarity to connect and send data to. Then you can click on save and you'll be taken back to the Clarity setup page.
What are the Features and Functionalities Of Microsoft Clarity
Insight Dashboards: Generally, it provides information on the site traffic, and clearly shows the engagement and performance of the visitors; how they scrolled up and down on your website, and each sub-section they visited.
Session Playbacks: This functions as a screen record. It shows where exactly visitors must have visited the site.
Heatmaps: The heatmap feature has two basic functions. The click maps and the Scroll maps. They can provide data on how long the visitor stayed on your page, the content they interacted with the most, and whether or not they engaged in the call to action by taking the desired action.
All these features are there to help you understand your prospects' behavior and to analyze areas on your site that need improvements. Do you need professional assistance,
Hire Magento Developer in Toronto
for your professional web development and management and you can as well
reach us
or call now:
+1(647) 768-6933
for more details.
Get In Touch With
Us
We'd love to see how we can help with your needs!
Get in touch with us via live chat, phone or email.
Live Chat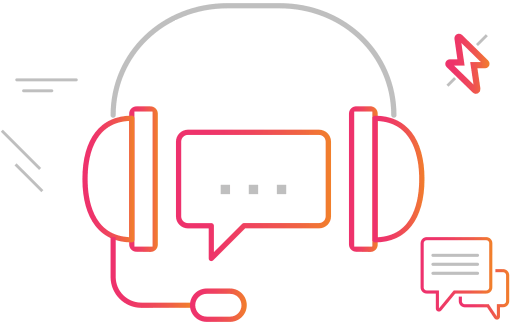 Phone
Email
Looking for a solution? We'd love to help!
Start a conversation with us today!
Contact Us!!