Latest Magento Extensions & Services Updates In 2022
Magento is an open-source platform for creating an online store. However, Magento has a large number of great extensions, the best support, and the most secure eCommerce platform. In terms of features, support, and security, it is one of the best eCommerce platforms.
Weisetech Developers – Magento expert team can create a fully scalable and superior eCommerce store by using a Magento ECommerce development service. We are providing Magento Development Services In Toronto and nearby areas to help users make the best out of their E-commerce platform.
While other platforms, such as OsCommerce, OpenCart, Zen Cart, and WordPress, are among the leading open-source eCommerce platforms, Magento is widely regarded as the most search engine-friendly eCommerce platform on the market. This open-source eCommerce platform, in addition to having a plethora of features, provides users with unrivaled flexibility in managing the content, appearance, and functionality of their e-commerce store.
Magento will provide you with the ultimate e-commerce solution through a powerful combination of highly scalable design and a broad support network.
Magento 2 Custom Shipping Attributes- Quite frequently, online buyers want the goods delivered promptly, picked up from a real shop, or delivered at their convenience. To provide such services to their clients, shop owners may need to create custom shipping properties in Magento 2. Magento 2 Unique Shipping Characteristics enables shop owners to establish custom shipping attributes based on their own needs in order to provide varied shipping options to their loyal consumers. This expansion opens the door to an infinite number of bespoke delivery options for consumers.
Location owners, for example, may utilize the Magento 2 custom shipping attribute extension to build a list of offline shops as radio inputs in the backend, allowing consumers to choose their order pick-up store. Including a 'Buy online, pick up in store' option in an online business may enhance the customer's purchasing experience.
Some of the key features are-
Custom shipping characteristics in Magento 2 allow consumers to tailor the shipping options on your site.
From the backend, the admin may allow or disable the custom shipping characteristics.
The 'Shipping Characteristics' grid in the backend shows all of Magento 2's custom shipping attributes, which the admin may update or add new attributes to.
The extension enables the administrator to enable particular characteristics for unique shipping methods and edit the label and attribute code from the backend.
Admin may also specify the default value of the custom shipping property and require consumers to fill it out.
For the custom shipping characteristics, a new custom delivery method is also introduced to the shop. From the shipping methods grid, the admin may activate or disable the shipment method, alter its name, cost, handling fees, authorized countries, and more.
Customers may find the attributes and their input values in their 'My Orders' area after making the order using the Magento 2 custom shipping attributes.
The shipping characteristics and their values may also be found in the order view backend grid by Magento shop administrators.
Take your store's shopping experience to the next level by enabling consumers to have their purchases transported to them at their leisure.
Magento 2 QuickBooks Online Integration – QuickBooks by Intuit includes services such as accounting, payments, bill management, time tracking, and so on. QuickBooks Online Integration can help you improve your Magento 2 store's financial strategy and system. Meetanshi created the Magento 2 QuickBooks Online Integration extension to manage the store's accounts and finances by integrating one of the major accounting software with Magento 2! Accounting and finance are essential components of every organization. Initially, you may confine them to spreadsheets; nevertheless, with the expanding scope of the company, accounting automation is necessary.
This is where QuickBooks Online Integration comes in to assist you to automate store data synchronization. Magento 2 QuickBooks Online Integration simplifies the job for Magento 2 shop owners by allowing automatic and manual synchronization of the customer, product, invoice, sales, credit notes, and payment methods. After you've synchronized and mapped the Magento entities in QuickBooks Online, you can take advantage of the automated data flow and examine everything in one spot. Take a look at how Magento QuickBooks Integration may help your company!
Magento Quickbooks Key Features
The Magento Quickbooks Online Integration extension enables "Payment Methods Mapping" in the backend grid, which maps Magento 2 payment methods to QuickBooks. Following synchronization, each payment method is allocated a QuickBooks payment ID. Using the "Add all Payment Methods" button, the admin may add all payment methods to the grid and synchronize them using the "Synchronize" button. These payment options are listed in QuickBooks after they have been synchronized.
The addon also makes it easier to use the "Tax Mapping" grid, which maps Magento 2 taxes to QuickBooks. Following synchronization, each Magento Tax ID is allocated a QuickBooks payment ID. Using the "Add all Tax Code" button, the admin may add all of the taxes in the grid and synchronize them using the "Synchronize" button. These taxes are mapped in QuickBooks after they have been synchronized. The QuickBooks Magento connection plugin allows for easier accounting and financial administration by integrating Magento 2 with QuickBooks Online.
Provides a sandbox mode for testing purposes.
Using a Client ID and Client Secret, the administrator may simply link QuickBooks Online with a Magento 2 shop.
Once the setting is complete, the administrator may approve and link the QuickBooks API with Magento 2 by clicking the "Connect to QuickBooks" button.
When the administrator logs into Intuit QuickBooks and chooses the business from the dropdown, the connection success message appears and the connection status is updated on the admin configuration page.
The admin may retrieve and configure three account kids under the "Account Type Settings" section by clicking the "Fetch All Accounts" button. These account types include asset account, expenditure account, and income account. If accounts are not automatically chosen, you may establish them manually.
The synchronization feature removes the potential of duplicate or mismatched data between Magento 2 and Quickbooks.
Weisetech Developers – Magento Development Company In Toronto is your best bet when it comes to offering personalized experiences across multiple industries. The development of a unified platform renders the best Magento website development and Magento Data migration service, ending in meeting the business objectives to the truest potential. Hire a Magento Developer In Toronto who understands your needs and provides you with all the solutions under one roof. Reach out to us today!
Get In Touch With
Us
We'd love to see how we can help with your needs!
Get in touch with us via live chat, phone or email.
Live Chat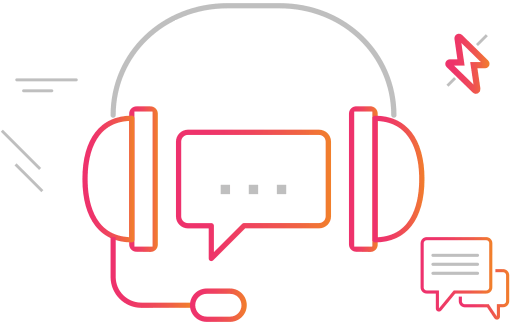 Phone
Email
Looking for a solution? We'd love to help!
Start a conversation with us today!
Contact Us!!