How To Keep Up With The Latest Mobile App Development Trends In 2022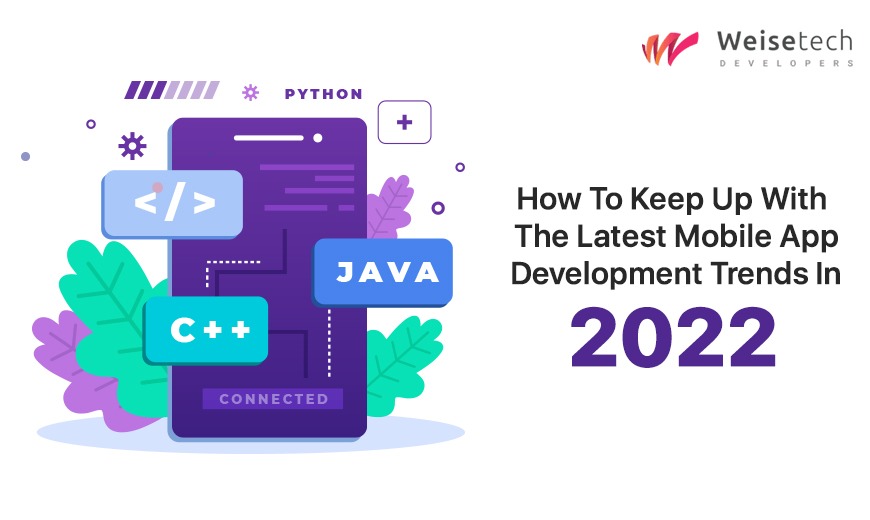 Mobile apps are becoming an integral part of our everyday lives with the demand for new applications on the rise due to rapid advancement in technology and people's need for more innovative approaches. It is essential to reflect the latest trends in mobile app development to enhance business services through mobile apps. Technology evolves faster and faster every year, so does the field of mobile app development. This leads to emergence of new challenges that require creative solutions.
With new and innovative approaches to app design and function always on the rise, it is essential for businesses to stay up-to-date on the latest trends in order to provide their customers with the best possible mobile experience. It helps to build a successful app, attract users and get them to use it regularly.
Weisetech Developers is a leading Mobile App Development Company in Toronto. In this article, we have compiled some of the most important mobile app development trends to look for in 2022 to enhance your mobile application.
1. The 5G Technology
5G technology is the next big thing in mobile communication. 5G will allow for much higher data speeds and reduced latency. Mobile app developers are required to count the expected rise in change speed and upscale their offerings completely. The benefits that 5G technology can offer your app are more incredible speed to increase mobile app user retention, fast data transfer, lower latency, and excellent user experience. Mobile app development can use this technology in different industries like AR/VR, Smart Cities, IoT, Supply Chain, and Transportation.
2. Biometric authentication
Biometrics, as one of the most recent mobile app development trends, is redefining customers' expectations of how security should work in mobile apps. Whether you're in retail, fintech, or healthcare, using computer vision and other biometrics-processing technology will give your customers a higher level of data and money security.
3. Foldable devices
The primary feature of folding displays is their ability to transform: you may use it as a smartphone and then unfold it to acquire a medium-size tablet anywhere you want. For smartphone makers, the trend gives an opportunity, but for app developers, it creates an uninspiring and technological problem. It's time to think about foldable devices as part of your mobile app development strategy; create apps with the screen in mind. Ensure that your apps work well on foldable devices.
4. Mobile Wallets
From large retailers to small businesses and individual consumers, everyone has started relying on mobile apps. Mobile payments are an exciting trend. It's also about providing users with the convenience of making payments using their mobile devices. Digital wallets are becoming more popular among modern consumers as a safe and easy way to make purchases.
5. AI and Machine Learning
For the past few years, AI and machine learning have been among the most popular mobile app development trends. However, these technological breakthroughs have raised the bar for mobile app development in 2022. Application development businesses are progressively using this capability to improve user security, functionality, and overall user experience. For instance, voice recognition, face recognition, and face filters are just a few examples. Infact as a result of this development, mobile app security has been redefined. AI-powered specialities in apps will emerge as robots learn to recognise images and process natural language. AI and machine learning will be used extensively to provide geolocation, a better gaming experience, and advanced software development to users.
6.AR and VR
AR and VR enhance user experience especially in commerce, gaming and entertainment mobile apps. AR and VR can improve learning experiences and make mobile apps more appealing and engaging, too. Using AR and VR,sellers and service providers can engage with their clients more personally. This year will also witness an increase in the number of people using AR and VR. It means you have a wonderful opportunity to take advantage of these mobile app development developments to provide users with game-changing mobile experiences.
7. Wearables
In 2022, wearable mobile application development will also be on the rise.
Wearables are popular among users because they are simple to use, transport, and provide personalised data. Wearable technology has immense potential, particularly in the sports and healthcare sectors. Intelligent wearable gadgets are drawn to the ability to measure and analyse vital indicators in real time. App developers and organisations should prepare apps that deliver an exceptional digital experience to customers on Smartwatches and wearables in order to get a competitive advantage over those that do not. Take advantage of this mobile app development trend to get closer to your target audience by providing a seamless digital experience.
These are just some of the popular trends from the numerous mobile app development trends taking the market on a spin. For instance geolocation apps, gaming apps, food & grocery apps and mobile commerce to name a few. New mobile technologies constantly question the old way of doing business. With better mobile applications and more effective technologies, people will be more satisfied with new solutions and opportunities.
Get In Touch With
Us
We'd love to see how we can help with your needs!
Get in touch with us via live chat, phone or email.
Live Chat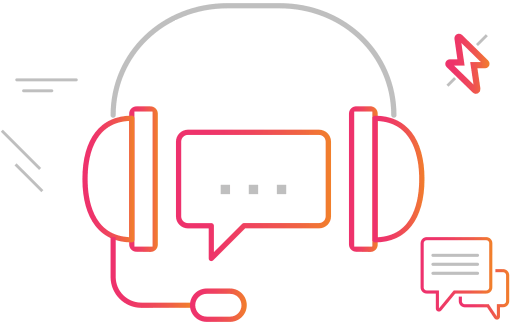 Phone
Email
Looking for a solution? We'd love to help!
Start a conversation with us today!
Contact Us!!