How Mobile Applications Can Uplift Your Business in 2021
The Internet has transformed our daily lives and the way we do business in many ways, from making banking easier to research products and services before we buy them. Mobile applications are one of the newest and fastest-growing areas of technology, with new apps constantly being released and old apps being updated every day. Apps give users quick access to information they want, like news, music, or social media updates, and businesses can use apps to provide additional services or update customers on products in real-time. As the years go by, more and more businesses will begin to recognize the benefits mobile apps can bring to their business. In this blog, we'll discuss how mobile applications can benefit and uplift your business in 2021.
Mobile App Development in 2021
What You Need to Know: In just a decade, we've gone from no smartphones to texting and calling while walking on busy streets. However, just as mobile apps have revolutionized our lives, they will also drastically transform the way businesses operate. Nobody wants to wake up five years from now and realize they've missed out on anything. Here's what you need to know about how they will change your business for the better.
Building a Loyal Customer Base
Today's business owners know that, for their businesses to stay competitive and successful, they need a strong foundation of customers who are passionate about their products and services. This is where mobile apps come into play. Just think of mobile apps as your digital storefront that your customers know and trust and will keep returning to again and again. That's why building an app can be one of your best investments for growing your business!
Better Customer Connections
Consumers with mobile apps find it easier to connect with your brand and receive news, updates, and special offers. It is believed that 67% of customers expect businesses to develop a mobile app by 2021. For these reasons, having an app for your business will definitely benefit you in times to come. Hire App Developer Toronto to enhance your business growth.
Staying Competitive
One of the first ways mobile apps will benefit your business is that they'll help you stay competitive. A 2017 study from Google and UC Berkeley found businesses with a responsive website see higher conversion rates, as well as more traffic to their website. But building responsive sites can be difficult for smaller businesses without much tech experience or resources.
Boost Revenue
When you have a dedicated mobile app, your customers are more inclined to purchase. In fact, they're 15 percent more likely to buy a product than consumers who don't have access to an app through their mobile device. It's time for you to create your own mobile app so you can reach out to more customers! Hire App Developer Toronto will help you get it done as we are the best Mobile App Development Company.
Getting Customer Updates
In a mobile world, businesses need to be available at all times. An app makes that possible. You can design your app to capture customer information so that you have real-time access to contact details, transaction history, and purchase preferences. That means less time chasing down customers for information and more time delivering exactly what they want. As long as your app is truly useful for your customers—and designed around their needs—you'll see increased usage and purchase rates as a result.
Hire a Mobile App Developer in Toronto
We at Weisetech have developers who are the best you can get for Android App Development in Toronto and iPhone App Development in Toronto. We are one of the best Cross-Platform App Development Company In Toronto. So if you ever need to Hire iPhone App Developers/Android App developers In Toronto or need a custom ios app/ Android app development in Toronto you know whom to contact. Reach out to us now and transform your Idea into reality before someone else does.
To Conclude:
Invent, build, integrate, scale, and upgrade your Android App with Weisetech. We have been harnessing digital technologies for the benefit of businesses, mid and large enterprises, and startups across a variety of industries. We can help you to build high-quality Android and ios apps, as well as web development services, deliver a wide range of related professional services in Toronto Canada.
Get In Touch With
Us
We'd love to see how we can help with your needs!
Get in touch with us via live chat, phone or email.
Live Chat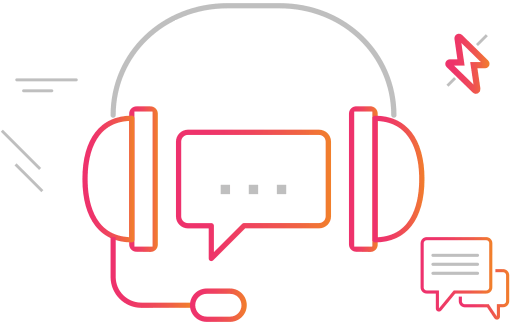 Phone
Email
Looking for a solution? We'd love to help!
Start a conversation with us today!
Contact Us!!