How Mobile Application Benefits Your Business in 2021?
The mobile market in 2021 will be drastically different from the current market, and businesses will need to make changes to meet customer expectations. Mobile app developers are not just focusing on designing apps that offer functionality, but they are also focusing on offering features that allow the user to experience the product or service interactively. These features include augmented reality, artificial intelligence, machine learning, and others that will undoubtedly change the way we use our mobile devices. Weisetech Application Development Company In Toronto brings you these new technologies with the help of its experienced and efficient team of developers. Let us first understand How Mobile Application Benefits Your Business?
How Mobile Application Benefits Your Business?
The mobile application industry is one of those industries that's seeing nothing but growth as we move into 2021 and beyond. As such, you can be sure that mobile applications will continue to give your business a great boost as we head into the next decade. We want to help you better understand just how mobile apps can benefit your business in just a few years and what you need to know to make sure your business is prepared for 2021. Take a look below
Build a Loyal Customer Base
Businesses need customers. Loyal ones, at that. If you're looking for ways to build customer loyalty, it helps to first understand why customers buy from you in the first place. Here are four examples of what business owners say their top priorities are for building customer loyalty:
They want their customers to see them as a thought leader
They want brand familiarity
They hope they can cross-sell related products or services
They simply want happy customers who feel appreciated.
And building a mobile application for your business is the easiest way to encourage a loyal customer base and building a community.
Unleash the Power of a Better Customer Connection
A company's ability to attract and retain customers is directly related to its success or failure. By 2021, it's expected that 80% of our customer interactions will take place on a mobile device rather than a computer. This fact can be exploited by businesses by incorporating applications into their marketing efforts. These apps assist your company in gaining customer loyalty and making their lives easier in a variety of ways. Users benefit from every aspect of an app, including payments, coupon codes, and online ordering, while your business stands to gain even more benefits, such as increased sales and brand awareness.
Stay Competitive
Keeping up with technology is essential for most businesses to remain competitive. This necessitates staying current with apps. The advantages to your company are numerous: developing an app can make it easier for customers to interact with your company, provide you with new audiences, and generate more leads. Startups should also think about partnering with established brands that have already developed an app that they can use. Weisetech is an Application Development Company In Toronto which can help you develop an application for your business.
Capture Consumer Information
Businesses have a unique opportunity to gain a true understanding of their customers through the use of a mobile app. Furthermore, an application provides businesses with an efficient means of collecting, analyzing, and leveraging their customers' personal information. Understanding the intentions of users, for example, or the most well-known pathways or features, are all important considerations. Furthermore, knowing who your target customers are can assist you in making the right fundamental decisions that will help you focus your advertising efforts most effectively. Consequently, companies can use data-driven marketing tactics to provide consumers with a highly personalized experience through the use of applications.
Increase Revenue
Many people immediately think of revenue when they think of mobile applications. After all, if you're developing a mobile app for your company, it's because you want to increase revenue. If that's your goal, there are several ways to use mobile apps to boost revenue. Many businesses, for example, use data analysis tools like Google Analytics in their web applications; they can do the same with their mobile apps by tracking user movements and using that data to create more efficient delivery routes or improve marketing strategies.
New ways for brands and consumers to interact using mobile technology have sparked a major shift in consumer behavior. Mobile devices will continue to gain popularity as technology becomes more affordable and accessible to people all over the world. Now you decide to step onto this train and take your business to a new height. Weisetech is a company that has developed Android and IOS mobile app development company for numerous businesses and provides Mobile App Development Services In Ontario. Hire Mobile App Developer In Toronto and get the best mobile application developed from Weisetech. Reach out to us now!
Get In Touch With
Us
We'd love to see how we can help with your needs!
Get in touch with us via live chat, phone or email.
Live Chat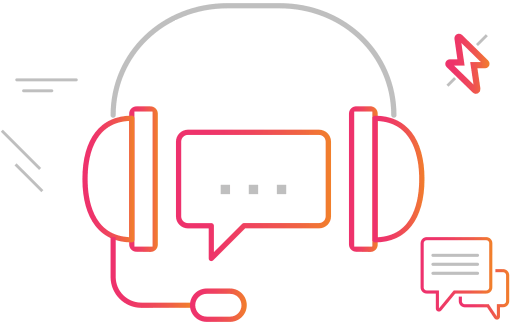 Phone
Email
Looking for a solution? We'd love to help!
Start a conversation with us today!
Contact Us!!