Geo-Location Based Application Development Process And Ideas
With the use of smartphones growing rapidly each year, thousands of new mobile apps appear on the market. Today, location-based apps have expanded beyond the level of simplicity. Due to their particular usefulness, location-based apps occupy an important niche in the mobile apps market. Numerous industries continue to develop location based apps in order to make their customers' daily experiences more comfortable and interesting at the same time.
Location-Based Android & iOS App Development Company in Toronto
Location-based apps allow users to get a particular point of service at the particular time. Any mobile experience is not complete without the input of location data these days. It is the driving force behind some of the most widely used mobile apps which are used for geosocial networking, retail, and real estate searches, navigation and travel, mobile marketing and advertising, etc.
What is a Geo-location based application?
In general, geolocation is a technology for a mobile interface, which is available for every smartphone. The key features of every geolocation app include GPS coordinates, location tracking, and map integration. Most modern applications use geolocation features to improve performance. All these location-based apps can detect objects, buildings, services, people and businesses around you. Weisetech Developers offers complete location-based app development services in Toronto.
How to Make a Location-based Application?
Prior to starting the development of a location-based app, it is advisable to research the market, come upon a feasible business idea, and define the type of your future app. Determine if you want your app to be either real-time or a non-real time app, and a map-based or a location-based app. Understand that developing a location based app would take effort, patience and financial investments.
Our Mobile Application Development Company in Toronto has compiled useful guidelines and ideas to help you develop a custom location-based mobile application successfully.
Steps you should know
Step 1: Identify Market Opportunities
Step 2: Search for Mobile App Development Company
Step 3: Location-based feature list
Step 4: Measure Data Safety
Step 5: Develop
Essential Features of Geolocation Apps
Real-Time Tracker
Google Maps
Satellite
OSM
Location-based notifications
History and Reports
Geofencing
Route Planner
1. Explore and Understand the Market Opportunities
It is essential to survey all the users' routine activities connected with the specific area to develop an app that will resonate with the customers' needs. Conducting in-depth research into the market and competitors will allow you to see their strong and weak points, know what already existing users prefer, and get more ideas about features and functionality that can be improved. Identify your target audience, determine your influence and set up your goals.
2. Choose a Technology Stack
Selecting the right technology stack – set of tools used in the development of a software product – for your location-based mobile app is important. It requires patience and professional advice; so you can also choose your Tech partner and Developer at this stage. Weisetech Developers provides the best location-based Android and iOS app development services.
3. UI / UX Design
Give your app an attractive and interesting design for an engaging interface and seamless user experience. Create a wireframe. Creating a visual prototype of your app helps to validate the concept. Designing an appealing, functional, and intuitive navigation system is crucial in geolocation app development.
4. Data Safety and Security
You need to protect the data of your customers. Regulation in the field of data safety becomes more and more strict, especially when it comes to such data-heavy products as location-based apps. Make sure to comply with the local regulations in every country you want to target with your app. Invest in reliable and secure technology measures for app security, and consult with privacy and data protection lawyers.
5. Development and Testing
The final stages are the most time-consuming and substantial part of creating an app that uses geolocation – engineering, development and establishing wireframes. When the software or location-based app is ready, testing needs to be done to debug and remove the glitches to increase product quality. Fewer bugs, and as such, increases transparency and product quality. You are ready to publish then.
The last step of location-based app development is delivering ready-made solutions to the customers, marketing it and collecting initial feedback. To do that, you need to release your product to the App Stores, and follow up.
Now that you're aware of the enormous potential of location based apps and how to develop one, let us tell you about the broad domains where location based apps can be a huge success. Here are some attractive app ideas which have a huge potential:
1. Travel App
Tourism is a huge market opportunity for location-based application. These travel apps can help users enjoy a hassle-free trip. The app can be paired with AR to provide consumers world wide with guided tours. Other feature suggestions would be
Bookings
Weather Forecast
Online Payment
Maps, Currency Convertor
World Clock
Emergency Services
Gps Features & Etc
2. Health and Fitness App
The fitness industry is peaking as more people worldwide make fitness and health their priority. Geolocation apps allow users to build jogging routes, track outdoor sports activities, plan workouts, make recommendations, and monitor daily progress. It can also help to find workout or sports partners around, share statistics and achievements, etc. Your health and fitness app should allow users to create an account, set their own targets, notify them with the updates, track progress, wearable integration etc.
3. E-commerce and Retail App
Leading retailers all over the world are looking for new ways to engage the customers. Ecommerce apps make use of geolocation to deliver the goods at the right location and enhance the customer experience. Users can locate the stores near them and choose a convenient pickup or delivery location. The location-based apps help retailers determine clients' locations to offer the best possible delivery solutions and thus lead to customer retention.
4. On demand Services
Location-based service apps can help individuals find providers/local businesses nearby and to obtain the required services like food delivery, transport, courier, grocery, healthcare, beauty care, etc. On-demand apps leverage the GPS technology and act as a mediator between the users and the provider .Apart from this, notifications, payment gateway, reviews and ratings, wishlist etc. are some of the features that an on-demand app should comprise of.
Increased demand for accurate and quick services shifts companies to location-based app development. Most marketers say location-based services generated growth in their clients base and enhanced customer engagement. Location based apps fulfill multipurposes- marketing, information, communication and social functions majorly, amongst others. Weisetech Developers provides complete mobile application development services in Toronto. Contact us for all your app development needs.
Get In Touch With
Us
We'd love to see how we can help with your needs!
Get in touch with us via live chat, phone or email.
Live Chat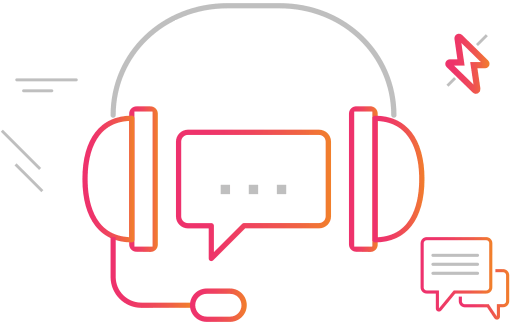 Phone
Email
Looking for a solution? We'd love to help!
Start a conversation with us today!
Contact Us!!