Everything You Need To Know About Magento 2.4.4
Here's a look at what's new in Magento 2.4.4.
Around 200,000 websites use Magento, and yours may be one among them. But what exactly is Magento? Magento is an eCommerce website platform owned by Adobe that specializes in eCommerce websites. Magento users have access to hundreds of unique tools that help them engage with customers and sell their products. Weistech Developers is a full-service Magento eCommerce development company in Toronto dedicated to making businesses better by implementing Magento solutions. And we're pleased to announce that Magento Open Source 2.4.4 is now available to our open source clients and community, along with security-only updates 2.4.2-p2 and 2.3.7-p3.
Magento Open Source 2.4.4 core updates
One of the top Magento Development Services and Company in Toronto, our Open Source 2.4.4 represents a significant advancement in commerce functionality, security, and performance. Built on PHP 8.1, our update allows users to future-proof their digital commerce organizations by providing faster access to novel features offered as SaaS services, easier maintenance and upgrades, further headless commerce capabilities, and major performance and scalability improvements.
Know more about:  How To Attach Pdf To Product In Magento 2 2022
Security, performance, stability, and scale
The Magento Open Source 2.4.4 is our most performant, scalable, and secure release to date. Handle complicated catalogs with more confidence and process higher transaction volumes. Adoption of PHP 8.1 also results in considerable performance benefits for both the Admin and the shop.
Admin UI and accessibility updates
Magento Open Source 2.4.4 improves our admin interface to meet accessibility requirements. This includes accessible naming and tagging, which allows users who are blind or have low vision to engage with our backend using assistive technology. Other improvements include new icons, buttons, and tooltips to make the backend more accessible to consumers and developers with visual impairments.
We're also making it easier to create accessible content with the newest version of Page Builder, which includes the option to insert alt text on photos. We will enable merchants to leverage their current procedures to increase accessibility and SEO by adding this capability to our familiar business user-friendly toolkit.
Know more about: Latest Magento Extensions & Services Updates In 2022
Other product updates and modifications
We continue to improve PWA Studio speed and security with version 12.3. The shimmer loading effect, which was introduced in 12.0, will be used to generate CMS pages, resulting in a more performant and pleasurable user experience. We're also beefing up security by adding native reCAPTCHA support to online forms.
Changes to technologies in Magento Open Source 2.4.4 increase platform performance, security, and stability. These modifications may be seen on the Adobe Commerce Devblog. Changes worth noting include:
Adoption of PHP 8.1 and removal of support for PHP 7.3
Migrating vendor-bundled extensions to Magento Marketplace extensions
Additional enhancements that resolve issues highlighted in recent security bulletins
Additional platform changes to review before upgrading Magento Open Source 2.4.4
Other platform modifications to consider before upgrading Changes to technologies in Magento Open Source 2.4.4 increase platform performance, security, and stability. Among the notable modifications are:
PHP 8.1 adoption and removal of PHP 7.3 support
Extensions ranging from Magento Marketplace extensions to vendor-bundled extensions
Additional improvements that address vulnerabilities raised in previous security advisories
The grip of data and website development is in full swing right now, so why not start with your business too? Weisetech Developers has been at the forefront of developments in the E-commerce industry and has enabled companies to offer appealing magneto e-commerce stores which can deliver a high-end experience to the users, give your business the core it deserves, reach out to us today!
Get In Touch With
Us
We'd love to see how we can help with your needs!
Get in touch with us via live chat, phone or email.
Live Chat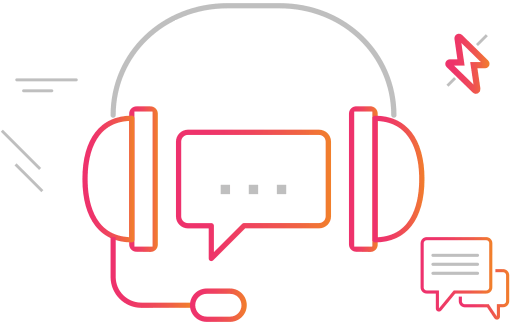 Phone
Email
Looking for a solution? We'd love to help!
Start a conversation with us today!
Contact Us!!