Easy Guide On How to Add Facebook Pixel to Magento 2
As a prominent digital commerce platform in the world, Magento gives online retailers unrivaled freedom and control over their stores' appearance, content, and performance. The
Magento 2
, on the other hand, can help you attract more focused traffic to your business. as an
ECommerce development service In Toronto
, we've been able to compile in this article, simple ways you can customize your website layout by incorporating
Facebook pixels
. And this can be done in a few minutes without any coding. Then, you can power up your revenue by engaging in promotion strategies from both feeds that convert visitors into customers.
Step by step guide
At the top left corner, click on the 'Menu or All tools' icon.
Select 'Event Manager.'
Then, press the green button. From here, you can 'create a new pixel'.
A dialogue box 'Connect a New Data Source' will be displayed. Click on 'Web'. And after, click the 'Connect' button.
You can add a name of your choice to the Pixel. Such as Pixel 1 or Pixel 2. And press the 'Create' button.
At the next display, copy and paste your Magento website link into the dialogue column.
After this has been done, you will be given two options to choose from, on how to connect your website. We at Weisetech Developers, recommend that you select the first option.  Complete the setup process by clicking the 'Next' buttons till the end.
Lastly, at this stage, you must copy the base code. This will be displayed at the end of the setup process. The copied base code will be pasted on your website in order to complete the installation process.
Now, visit your website admin field.
Go into your page layout
Amidst the list of menus on the left-hand side, Click on 'CONTENT'.
Next, you click on 'Configuration'. At this stage, it takes a few seconds to set up. Be patient.
After that,  a 'Design Configuration' view will be displayed on your screen.
Under the 'Store View' column,  scroll down, click on the 'Default Store View', and hit the 'Edit' button right in front.
Likewise, it takes a few seconds for setup at this stage, so be patient. After that, a new page will be displayed.  Click on the 'HTML Head' section.
And ensure to diligently fill in the necessary details.  Scroll down to the scripts and style sheet.
Under the scripts and styles sheets, paste the copied base code here. This allows you to basically connect the Facebook pixel to your website and proof of confirmation for Facebook authorities that you are the website owner.
Lastly, you will have to install the Facebook Pixel Helper, it's a free extension for google chrome. If the entire process has been successful, the Facebook plug will automatically reflect on your website. This same process can be applied to Magento Instagram Extensions. All you have to do is visit the Instagram official site and duly follow all procedures.
Benefits Of Magento 2 Facebook or Meta Extension
It helps you track visitors to your website alongside their specific interactions.
It also helps track the effectiveness of your ads on Facebook. It might be a paid or unpaid ad. With the Facebook pixel installed on your website, it is easy to know the conversion rate of users directed from your ads.
Finally, it will enable you to improve on your business strategies to generate more revenue by optimizing your ads to the targeted audience that has the potential of taking the necessary actions you desire on your website.
As a
Magento website development company in Toronto
, we are dedicated to consistently developing our clients' websites, Apps, and software. Because staying updated is essential to staying ahead, in a competitive market. And in order to do so effectively, the most recent features must be periodically implemented, one of which is adding the Meta pixel to your website. Are you thinking of upgrading the layout of your website to make it stand out from the crowd and make it more user-friendly? If so,
hire Magento Developer In Toronto
.
Weisetech Developers
guarantee you timely assistance and high-quality delivery.
Get In Touch With
Us
We'd love to see how we can help with your needs!
Get in touch with us via live chat, phone or email.
Live Chat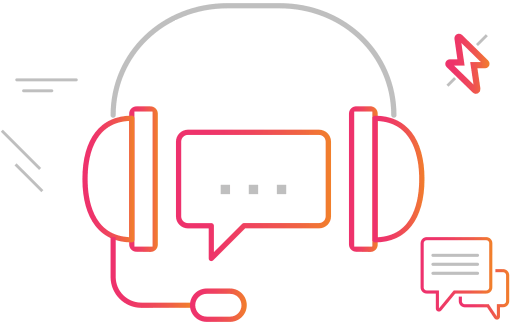 Phone
Email
Looking for a solution? We'd love to help!
Start a conversation with us today!
Contact Us!!