Complete Guide: How to Attach PDF to Product in Magento 2 2022
Meeting the demands of your customers is getting harder day by day, here's how you can attach PDFs in Magento for your customers.
Do you need a way to add a PDF file to a product in your Magento 2 store? Do you wish to attach files to your product so that your buyers may get more information about it? The following is a step-by-step explanation of how to attach a PDF to a product in Magento 2. With the ever-increasing demands and expectations of buyers, the eCommerce market is developing. In order to stay afloat in the eCommerce market, store owners must match the expectations of their customers.
Weisetech's PDF Extension
If you're selling complicated products that require more than basic text to describe them, you might need to attach additional files like user instructions and product manuals to help consumers get closer to making a purchase. To provide buyers with a better depiction of the product, you may need to attach PDF files to the products. However, by default, Magento 2 does not allow you to attach PDF files to your goods. But how can the best Magento Development Company In Toronto say no? We heard what you want and have created a solution which can easily help you
Attach Multiple Files: Magento 2 allows you to attach an unlimited number of files to a product page and display them.
Support multiple formats: The solution isn't just for attaching PDFs to Magento 2 products. The products can be attached to a variety of file types.
Drag and Drop: Drag and drop PDFs to the backend of Magento to quickly attach them to products.
Customize Heading & Description: For the product attachments to appear in the store frontend, enter a custom heading and description.
Display File Size: Customers will be able to see the size of the file before downloading it
Display number of downloads: Display the number of people who have downloaded the file to persuade customers to do so.
How To Attach PDF In Magento
Weistech has been a leading Magento extension developer and has helped clients from different backgrounds optimize their E-commerce store by implementing Magenta solutions. We're working hard to close the gap in Magento by creating incredible Magento 2 extensions that add extra functionality and features to Magento stores. All you need is our Magento 2 Product Attachments extension to add PDF to your Magento 2 store's products. Let us now see how easy it is to use our extension
Step 1- Configuration Is The First Step.
To access the extension's configuration panel, go to Stores > Configuration > Product Attachments. Allow the extension from the backend and customize the title and heading of the product attachments tab. The same title and heading will be displayed to customers on the product page in the front-end. You can also choose to display the document size and the number of times it has been downloaded.
Step-2- Configure The Cms Page
If your product is listed under the CMS page, you can also add an attachment block to it. To display the product attachment block on specific CMS pages, simply enable the CMS Attachment and set its heading from the backend. Otherwise, you can skip this step entirely.
Step 3: Organize Your Attachments Into Categories
After you've finished configuring the extension, you can start creating attachment categories. Warranty cards, user manuals, and other types of PDF files may be required to be uploaded to your store. Use Weisetech's Magento 2 Product Attachments to cleverly manage all of the attachments.
To manage and create product attachment categories, go to Catalog > Product Attachments > Manage Attachment Categories. To add PDF to products in Magento 2, create a new category.
Step 4- Create A Pdf Attachment And Upload It
It's time to create a new attachment and upload the PDF file after you've finished creating the attachment category for the PDF file. To add a new attachment, go to Catalog > Product Attachments > Manage Attachments > Add New Attachment.
Step-5 Magento 2 Allows You To Attach A Pdf To A Product
To add PDF to a product in your Magento 2 store, go to the 'Assign Products to Attachment' section. Select all of the products to which the uploaded PDF should be attached and assign them to the attachment as needed. You can also use the Catalog > Product Attachments > Manage Attachments section to assign CMS pages to the attached file and manage all of the attachments.
In a nutshell, the Magento 2 product attachments extension provides everything you require. Attach PDF files to products in your Magento 2 store to give your customers all the information they need about your product. Increase customer loyalty and enhance your store's shopping experience. If you want to Hire Magento Developer In Toronto you should definitely first look into the best Magento Development Company In Toronto which is Weisetech, reach out to us today!
Get In Touch With
Us
We'd love to see how we can help with your needs!
Get in touch with us via live chat, phone or email.
Live Chat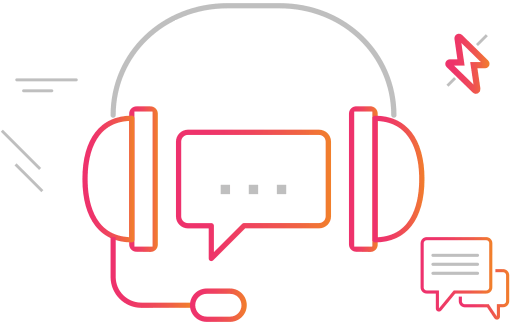 Phone
Email
Looking for a solution? We'd love to help!
Start a conversation with us today!
Contact Us!!