Best Mobile App Development Company In Toronto
Mobile applications play a significant role in human lives, influencing the smallest aspects of everyday lives; and are going on to rule the future. For most human needs in today's world, there are smartphone applications. Meanwhile, as the mobile app industry continues to grow, marketers need to stay on top of all current trends.
To reach the top position in the mobile development market and not lose it, one needs to understand the importance of changing times and trends. To win at least a small piece of potential customer's time, to attract attention and get closer to users, you should be aware of mobile development trends and decide on how to integrate it into your app.
Our Mobile app development company in Toronto has highlighted some of the most appropriate, useful and practical mobile app development trends that are leading the tech market in 2021. Let's have a look at these trends.
1. Augmented Reality and Virtual Reality
3D driving maps, realistic gaming, and interactive learning out-of-the-class..Augmented and virtual reality phenomenon was already called the achievement of the century. It had become a groundbreaking and highly innovative trend back in 2017 especially in the gaming and entertainment industry. The inclusion of virtual and augmented reality elements in mobile software has spiked since apps civilizations AR came to the market. As trends in mobile apps, AR and VR are already applicable for many purposes besides game development, like in education, fashion and real estate industry. Both standalone and embedded mobile apps are expected to increase their revenue soon.
2. Artificial Intelligence (AI) and Machine Learning
AI and Machine Learning have dominated mobile apps growth patterns and made our lives simpler. They have an incredibly broad scope of uses in the mobile app development industry.They allow to incorporate elements of personalization, analytics, security, convenience and a competitive edge over others in your app. AI enables the use of biometric authentication and offers a variety of solutions, such as image recognition, voice assistance, smart maps with route planning, and others, all of which can become a deciding factor when it comes to user retention.
3. Internet of Things (IoT)
The most innovative technology that is taking the market by storm is the Internet of Things. These technologies have provided users with a convenient environment for connecting in real-time to various IoT-enabled gadgets.Essentially, the Internet of Things is a network of objects that can connect to each other and to the Internet, which we see in most new devices now, such as Google home, smart watches, ear pods, home control systems, etc. In terms of app trends, IoT is a disruptive direction that has already begun dictating the new rules for developers. In 2021, IoT approaches are being used in various sectors. Healthcare, finances, global trading, production, agriculture,individual household, transport, building,smart city management niches and retail were the most lively among them.
4. Mobile Wallets
Using digital wallets has become second nature, particularly in times when online shopping and limited physical contact are both prevalent in the world.Most services and goods can be purchased or ordered online which has caused an increasing demand on payment services. Different industries are already using this technology to enhance consumer and company experience. Convenient all-in wallet apps are now highly requested by digital shoppers and the industry develops at a rapid pace.
5. Wearable Apps Integration
Wearable apps are those that can be run on mobile devices worn by a person as an accessory or regular clothes. The technology was first implemented in 2009, and by the end of 2021, the wearable software market value has increased manifold. Examples of devices include fitness-tracking bands, smartwatches, smart glasses, and smart jewelry including rings and pins, etc. Wearable technology offers enormous opportunities, especially for sports and healthcare industries.The market for wearable devices will continue to grow which means that there will also be a growing demand for mobile apps integrated with these devices.
6. Chatbots and Voice Recognition
Voice technology has grown to reach the top trends in app development when it comes to mobile and IoT platforms. Search, smart speakers and shopping use voice recognition the most. The way companies communicate with customers through mobile phones is altered by chatbots. Chatbots allow mobile development services and other industries to respond quicker and better to the requests of customers, which include food storage facilities, transport networks, customer care, online shopping, etc. Catering to this expanding user segment is a natural step that your business can take to achieve better telemarketing and boost customer satisfaction.
Mobile app development in today's world is an aspect of rapid changes, technologies, and new blooming trends that help companies gain customers in this tumultuous period for the industry. Although the Covid-19 pandemic has been excruciating for many businesses, the mobile development market continues to thrive. The impact of the lockdowns has shifted the focus in mobile app development trends towards mobile-first, contactless, and connected services.
Suggest innovations that customers couldn't even imagine and let it turn to the latest app trends. Offer a creative approach, become the new trendsetter and you'll get an opportunity to join the battle of leaders leading the tech market. You shouldn't pass up on opportunities to innovate. Weisetech Developers is a leading iOS and Android App Development company in Toronto that will take care of your development needs. Our professional team and our products are built to take your company to success.
Get In Touch With
Us
We'd love to see how we can help with your needs!
Get in touch with us via live chat, phone or email.
Live Chat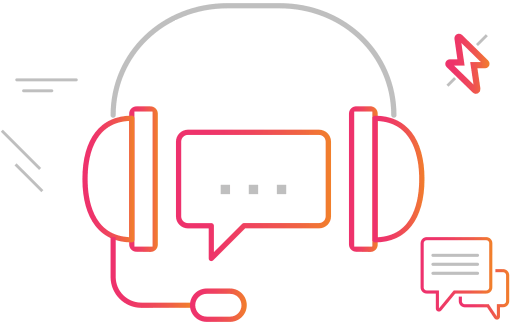 Phone
Email
Looking for a solution? We'd love to help!
Start a conversation with us today!
Contact Us!!