Benefits of Mobile App Services in the Entertainment Industry
Introduction
The innovation of mobile phones has brought a massive transformation in the lives of us humans, simplifying it upto a great extent. Mobile apps can deliver all that you want on the go. They have revolutionized every part of the business and industry around us, and the media and entertainment sector is no exception to it. Entertainment is no longer restricted to closed doors and fixed time slots. With the increasing use of mobile phones and less time, mobile apps have made lives much more comfortable and convenient.
Gone are the old days where people mostly used to depend on Television, radio or newspapers for entertainment and to know what is happening around the world, that too at fixed timing. It's the age of streaming media, where consumers can get entertained anywhere and everywhere. Entertainment apps encompass a lot more than just finding ways to engage with the customers, there lies a whole business ecosystem here. Mobile apps have revolutionized the way people view content.
Some of the areas where Mobile Apps have transformed using pattern and revenues include:
>High-end movie companies (OTT Platforms)
>Video gaming
>News
>Content and information publishing services
>Music streaming
>Video streaming
>Events
Some of the features that quality entertainment apps utilize include:
Integration of multiple devices
Real-time updates
Social media integration
Push notifications and reminders
Special effects
Enhanced performance and engagement
In-app purchases and payment gateway integration
Location and GPS based services
Uses and Advantages of Mobile Apps in the Entertainment Industry:
1. Brand Visibility and Recognition
Since so many people use social media and news apps, a product has a better possibility of becoming a brand very instantaneously. An entertainment app is itself a brand booster for the entertainment channels. The apps help increase brand awareness. Media and marketing companies have the greatest opportunity of reaching out to this exploding consumer base.
2. Increase in Sales
A mobile app is a sure-fire approach to boost your sales, resulting in more leads and revenue. With an app, your material may be accessible from anywhere in the globe with a single click on a smartphone, increasing the likelihood of widespread acceptance and financial gain.
No Pirated Content
Duplicate content is a genuine threat to artists and broadcasting networks, and it is bothersome. The entertainment applications provide a solution to this problem by uploading original and reliable content accessible to all for a fair price; allowing users to download numerous videos and songs for free; and providing much better quality.
Enhanced User Engagement
The design of the mobile app can enhance user engagement. This is because these apps' personalisation features allow the programme to figure out what the user wants and subsequently feed them more of it. Customers are notified through notifications and keep them engaged with the content. You can keep pushing new offers and deals to increase their engagement with your app. Due to many features, a variety of quality, and fresh content within the apps, user engagement increases.
Tracking and Adapting the Hot Trends
The applications assist you in staying current with new trends in a wide range of industries. You can use news applications to keep up with the newest industry news if you aren't aware of it. In addition, there are applications that help you in keeping up with other latest trends and topics. Everything becomes conveniently available with just one click, whether it's cooking instructions or life tricks. Whether it is a game, movie, or a new song release, you can see it all the time it is available.
Effective marketing tool
In the entertainment industry, mobile apps have made promotion and marketing quite convenient and simple.With an app, you create a space for your business, where constant marketing initiatives keep on taking place with ease and high reach.
World at your fingertips
Bring cinemas at your location, shop anything anytime, play until you get tired, listen to songs anytime-anywhere, connect with people regardless of where they live- all this is possible because of entertainment mobile apps. Watch at your convenience, replay anything whenever you like. Get everything you need and pay instantly to get it delivered in a short span of time. Right from groceries, essential clothing, home appliances, kitchenware, electronic peripherals, etc, the app comes with an integrated payment gateway.
One can have their own identity with some applications to showcase their talents, like photography, blogging, singing, debating, etc. With the proliferation of online radio and music-listening stations, the music industry is earning steady followers and generating huge revenues. Immersive gaming experiences offered by the highly interactive gaming applications led to huge developments in the media industry. TV shows are riding high on TRPs. Movie makers are successfully creating a huge buzz around their latest releases.adding up to the box-office collections of the movie.
Gain feedback
After you launch your app, entertainment app development services can assist you with installing systems that collect a lot of data from your user base, and you can learn a lot about them from that data. You can be more prepared for what customers want in the future and develop stronger strategies. These applications come with Artificial Intelligence as a priority to get the interest of the target audience and provide the relevant services to them.
Conclusion
Content is the primary critical driving force factor behind the billion-dollar media and entertainment industry. This industry has now digitized and bought the comfort of accessing any content people require from their mobile using the internet effortlessly.
During COVID-19 time, the worth of these apps was experienced in abundance.
Shopping, food, amusement, games, transport are all covered by mobile apps, there is nothing your interactive apps will fail to miss. The introduction of unique mobile applications has created new avenues of development in the media and entertainment sectors. Weisetech Developers offers the best and custom Entertainment Mobile App Development services in Toronto and Oshawa. For the best App Development services specifically tailored for all your entertainment needs, contact us today.
Get In Touch With
Us
We'd love to see how we can help with your needs!
Get in touch with us via live chat, phone or email.
Live Chat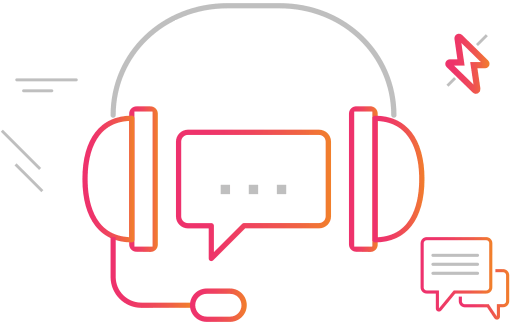 Phone
Email
Looking for a solution? We'd love to help!
Start a conversation with us today!
Contact Us!!