WeiseTech – The ultimate Angular JS Development Company in Toronto
Finding an Angular JS Framework Development Company in Canada? Looking for AngularJS Service in Toronto – an organization which is progressive, practical, and cost-effective? Well, you are in the right place! Now hire agile AngularJS Developers from the pool of tech experts at WeiseTech!
– Totally user-friendly websites & applications
– Compatible with all the devices & browsers
– Faster apps with better performance
– Easy integration with other codes & APIs
Do you feel interested?
Canada's Top Angular JS Development Company – WeiseTech
Custom Website Development
One of the biggest advantage of Angular JS is the MVC which allows you to create flexible and dynamic websites. Choose from the huge array of functions and customize your website to the perfection, with Angular JS excellence of WeiseTech.
Custom Mobile App Development
It is very easy to manage data access and data flow with Angular JS mobile applications. This is a very modular development approach which reduces the time and cost for development. And it allows you to create your app from the scratch, totally customized!
eCommerce Portal Development
One of the chief reasons why you should create your eCommere portal with Angular JS is SEO support. As Angular JS can be directly integrated with HTML, it gives amazing advantage when it comes to search-ability on the internet for better online sales.
Social Networking Portal Development
Angular JS solutions are extremely responsive and they load really fast – this is the quality that you need in any social media portal. It allows the users to access the portal from all devices and browsers – which is very important in today's times.
Enterprise Level Web App Development
As any enterprise evolves and grows, its systems need to adapt and expand as well. Angular JS solutions are the best when it comes to scalability – as the development process is modular. You can a high-performance web app for any size organization.
Real-Time App Development
We are referring to apps which are 'real-time'. Applications such as instant messaging or live chat apps are possible with Angular JS. It can sync the data in real-time so that the users can have a great experience and functionality in your app.
Angular JS Migration Services
Even if you already have an Angular JS or non- Angular JS app, you can definitely migrate to the latest version of Angular JS. Our team of expert Angular JS developers will come up with an effective migration plan for your existing app to Angular JS.
AngularJS Consultation Services
If you need any kind of assistance or second opinion about your upcoming/ existing Angular JS project, get in touch with WeiseTech. Leverage our expertise in Angular JS for the best future of your dream IT project.
Hire the best Angular JS Developers from WeiseTech
Angular JS is a JavaScript extension maintained by Google. It can be integrated directly with any HTML script. It allows the developers to use the model-view-controller (MVC) to the fullest. With WeiseTech, you can hire the finest Angular JS Developers in Canada.
Get In Touch With
Us
We'd love to see how we can help with your needs!
Get in touch with us via live chat, phone or email.
Live Chat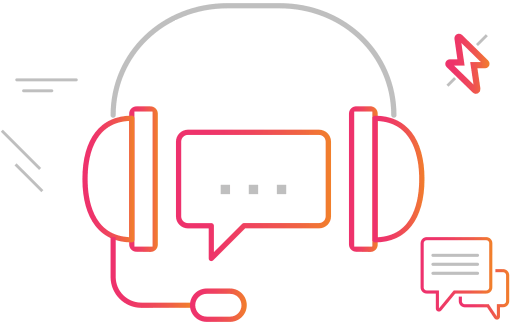 Phone
Email
Looking for a solution? We'd love to help!
Start a conversation with us today!
Contact Us!!