5 Best Free Magento 2 Extensions For Your Business By Weisetech Developers
Magento provides online business owners with a flexible shopping cart system, as well as total coverage over the appearance, product, and functionality of their online store. It is an eCommerce platform that is established on open-source technology. More than 200,000 websites use Magento for their businesses. In this article, We will be showing you 5 free
Magento 2 Extensions
as recommended by
Weisetech Developers
, a
Magento Development Company In Toronto
, that you can use to boost your business's image and attend to customer's needs as early as possible.
What are Magento 2 Extensions?
These are mediums through which you conduct essential actions in your eCommerce store. They help to improve the appearance and the performance of your business online. It performs different functions like optimizing web pages for faster output, accelerating the server's response for all website activities, improving back-end operations' effectiveness, etc. Now, let's look into the
5 best free Magento 2 extensions
.
5 Best Free Magento 2 Extensions
MAGENTO 2
When a blog is incorporated into an online store's website, it can attract more customers to its product. The blog allows for more display of information and the ability to communicate with customers.
Weisetech Developers
, as a Magento Development Company in Toronto, can help build a new website, eCommerce website, and blog that will feature posts that will be interesting to customers and make it better to organize and manage your online store. Some of the features of the Magento 2 blog are:
It is SEO friendly.
The posts on the blog have flexible characteristics.
It can support more than one online store.
It keeps your website engaged. And in turn, optimize your website in online search engines.
1. MAGENTO 2 SMTP EXTENSION
The Magento 2 SMTP is another best Magento for your online store. This makes it possible to use the domain hosting provider to send emails to the customers without landing in their spam box. Some of the features of the free Magento 2 SMTP extension are:
You can quickly dispatch and receive emails through the configuration of the Magneto 2 SMTP.
It makes it possible to send text emails from the backend to check the performance.
You can easily customize the SMTP server and port.
It supports three leading service providers: Gmail, Mandrill, and AWS.
Assist 20+ SMTP service suppliers.
And it offers a developer's mode to find issues and fix them.
2. MAGNETO 2 SOCIAL LOGIN
This is created and provided without cost to customers. It enables users to log in to your Magneto shop with simple guidelines through diverse social networks. Some of the features are:
It is suitable for layered navigation.
It can be easily customized.
It also supports the Loyalty program.
It allows a One Step Checkout
Customer's information can be changed easily.
3. ADVANCED REPORT FOR MAGENTO 2
Weisetech Developers
offering
Magento Development Services In Toronto
created the Advanced Report for Magento to help customers track, process, and manage their business better. It helps to quickly sort out data received from the customers, thereby helping the store owners make smart and quick decisions. The features of the
Magento 2 Extension
by the
Magento Development Company in Toronto
are:
The informative line-chart reports are allowed.
It includes the report comparison
It supports the 16 report cards
It supports 2 informative advanced reports.
4. MAGENTO 2 NOTIFICATION ICON
The Magento 2 notification enables the online store administrator to send various text messages to consumers about their orders, which improves their shopping experience. Since mobile device is one of the ways to reach customers quickly, SMS has become one of the most accessible routes to commune with customers.
Magento Data Migration services in Toronto
created this interface that facilitates the easy exchange of data from the seller to the buyer through SMS. Some of the features of the Magento 2 Notification Extension by
Weistech Developers
, a
Magento Development Company in Toronto
are:
You can easily merge with almost all SMS gateways supporting CURL.
It sends order-related SMS notifications to the consumers and keeps them updated.
The admin can also receive SMS alerts pertaining to new orders placed on the online store platform.
It enhances the customers' shopping experience and helps build a brand.
The use of Magento improves the efficiency of the online store. It helps online stores to increase user experience, boost the business, and carry out advertising. To have the best Magento for your business, you can
Hire Magento Developer in Toronto
. If you also need a viable and efficient website, as well
reach us
or call now:
+1(647) 768-6933
to get acquainted with our services.
Get In Touch With
Us
We'd love to see how we can help with your needs!
Get in touch with us via live chat, phone or email.
Live Chat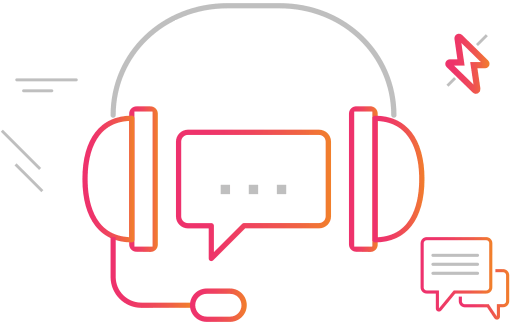 Phone
Email
Looking for a solution? We'd love to help!
Start a conversation with us today!
Contact Us!!